Tom Berta
South Carolina Lead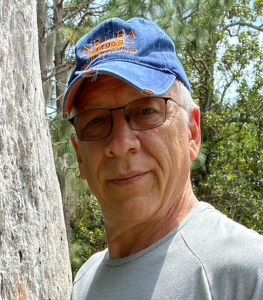 Hi, I'm from southern West Virginia coal fields where the night sky was always dark and you could see the milk way and more without light pollution! I now live in the Lowcountry, Charleston South Carolina. I have been an amateur astronomer since I was a little kid, dreaming about going into space, thanks partly to NASA. In high school, I joined the rocket club, the teacher Mike McGuire who taught science in high school was an amateur astronomer and I was hooked. I am visual and starting to do planetary astrophotography. I have a Celestron Advance VX 8" Newtonian that I take to outreach with the local stargazing clubs to show and educate the quests about the night sky and my favorite objects. I also talk about the health issues associated with light pollution. I joined IDA after seeing a presentation on light pollution at Alcon 2021 by Kelly Beatty. I signed up and became an advocate in January 2022.
I'm now working with my city councilman on getting the proper rated LED streetlights installed and new lighting ordinance for old and new construction in the city of Charleston, SC
I have always been a dark sky advocate at heart. I see light pollution as a growing problem that we all can get behind. Happy Dark Skies Y'all!